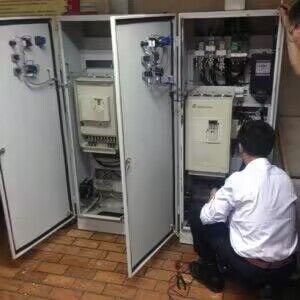 2004
In 2004, Tiny, along with two partners, founded a workshop. As sales engineers in the field of automation, they constantly endeavored to convince clients to switch from Siemens to Mitsubishi or from Omron to Siemens to facilitate business transactions. The automation machines they produced were utilized in various industries such as shoe manufacturing, furniture production, plastic casing production, and brewing, with clients located all around the world.
Facing fierce competition, they worked tirelessly to make ends meet.
However, the Chinese market proved to be particularly unique, where customer choices were often driven by relationships and kickbacks rather than quality and price. They spent a significant amount of time "serving" these clients, but the profits earned were meager. Despite their best efforts, they could barely scrape by, earning only $5 from the original PLC that cost $220.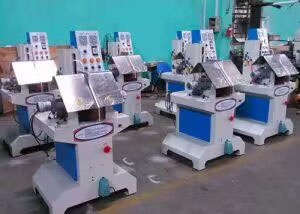 On a rainy night, a customer insulted them publicly. This prompted them to negotiate with distributors of renowned brands in order to earn higher profits. The response they received was disheartening: "No, No, you have no choice. You can only earn little profit because end users choose the brand, not you. Well-known brand factories earn 40% profit, distributors earn 10% profit, but you only earn 2% profit!"
Shocked by this revelation, they, who possessed university degrees and were engineers, realized their hard work was seemingly worthless. They began contemplating a change, striving for a more dignified life. Pooling together $10,000, they embarked on the production of their own PLC. However, they soon discovered that the funds were insufficient, forcing them to take on various roles such as being PLC instructors and part-time couriers to generate enough capital for PLC production.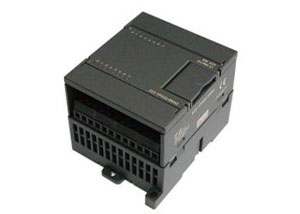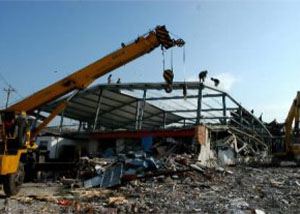 After a year of relentless efforts, they successfully produced their first PLC model, the EM221, in 2006. The quality was exceptional, and many small automation companies opted for their products. These PLCs were fully compatible with original PLCs and gained increasing popularity. This marked a tremendous success, and soon they produced the second and third models, the EM222 and EM223, which also sold well.
With their newfound earnings and the steady growth of their business, they hired two employees and quit their previous jobs, dedicating themselves entirely to the company.
In 2007, the company was officially named. Since then, they started manufacturing industrial power supplies, sensors, cables, HMIs, and IPCs. More and more customers began choosing their products. They rented a factory building in Dujiangyan City, and everything was progressing in the right direction.
On May 12, 2008, a devastating earthquake struck the new factory, resulting in significant financial losses. They had to take out bank loans and chose a new city, Huizhou, where they established their new factory. Huizhou was a city that would never experience earthquakes.
Contract manufacturing business began in 2009, as they started producing automation products for numerous automation companies. The market was saturated with automation brands, many of which were manufactured in their own factory. Since 2010, they expanded their production to include inverters, servo drives/motors, and stepper motors.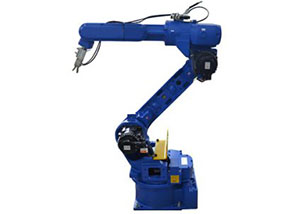 2009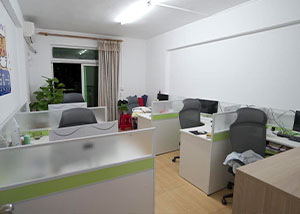 2017
As Industry 4.0 gained popularity, they gathered all the necessary funds and expanded into a new domain in 2014: robotics. They aspired to function as a unique automation factory, leaving a major portion of the profits to their resellers, irrespective of their size, as end users chose them, not the company. They hoped to never act as a well-known brand.
In 2017, they established an office in Huizhou with the intention of expanding their market internationally and selling their products to foreign friends. Initially, the company had only one purchaser and a few salespeople. They worked tirelessly, negotiating with renowned brands day and night, overcoming time zone differences, to provide foreign customers with more favorable prices, high-quality products, and excellent service.
Alongside the sales of original well-known brand products, such as Siemens, AB, ABB, Schneider, Mitsubishi, Proface, Kinco, Omron, and GE, they developed a mature relationship, allowing them to provide customers with comprehensive services.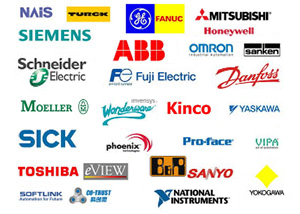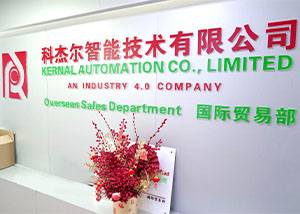 2020
AIn 2019, they began developing an internal system to manage their company more effectively, enabling faster quotation and better customer feedback. Their enhanced capabilities in handling business operations contributed to the steady growth of the company.
In 2020, despite the outbreak of the pandemic, they established a Huizhou branch. With their mature business operations and sincere dedication to providing the best services to customers, they gained the trust of numerous clients. The foundation they built in the years leading up to the pandemic allowed them to successfully establish the Huizhou branch.
In 2022, leveraging their mature business capabilities, they established a branch in Changsha, demonstrating their rapid growth.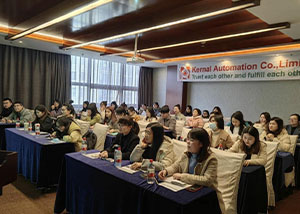 2022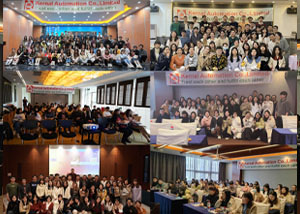 2023
In 2023, the company continued to flourish. With remarkable sales and a team that expanded from just a few individuals to over 200 employees, they established multiple departments, including sales, procurement, general affairs, IT, finance, and human resources. These departmental teams worked together, showcasing their formidable capabilities and fulfilling their respective responsibilities.
Their goals and vision for the company extended far beyond the present. Tiny, determined to develop the company further, will lead the team in developing a public platform and independently researching and developing hardware products. The company eagerly anticipates its future development, aiming to create astonishing achievements.